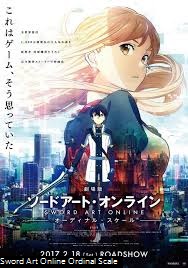 4 years after the Sword Art Online incident, a new form of technology has emerged, known as the Augma. Unlike Virtual reality, this device uses an Augmented Reality system that allows players to use it while conscious. The most popular game is Ordinal Scale, a fantasy role-playing game. Kirito's friends plunged into this new game, while Kirito still prefers old virtual reality. Kirito eventually joins them, but they soon realize the game isn't what it seems.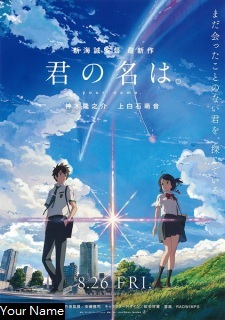 Mitsuha Miyamizu is high school girl living in the countryside, yearning to live the life of a boy in the bustling city of Tokyo. Meanwhile in Tokyo, Taki Tachibana lives a busy life as a highschool student, working a part-time job and hoping for a career in architecture. One morning, Mitsuha awakes in a room not her own, and finds herself in Taki's body. In the countryside, Taki finds himself living Mitsuha's life. Trying to find an answer to this strange event, they begin to search for each other.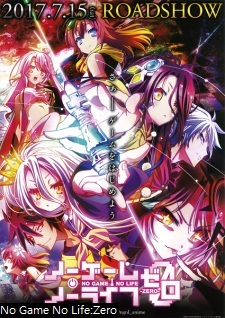 6,000 years before Shiro and Sora fell into the history of Disboard, war raged across the land between the gods and the races they created, threatening the extinction of the human race. A young man named Riku leads humanity to a world his heart believes in. One day, while exploring the ruins of an Elf city, he meets Shuvi, and female exiled "Ex-machina" android who asks him to teach her what it means to have a human heart.